Our Advisory Board
VOX Telehealth's advisory board and medical advisory board include distinguished individuals with critical experience and knowledge to help guide the advancement of our solutions and services. Members are actively involved in the organization's business strategy and product development, ensuring VOX Telehealth solutions improve care efficiency and coordination for better patient outcomes.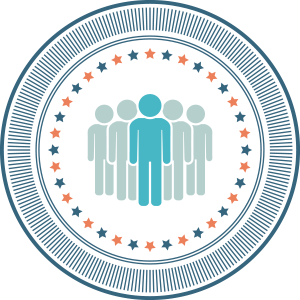 Ken Kaufman
Chairman, Kaufman Hall
Ken Kaufman founded Kaufman Hall in 1976 to provide expert counsel and advisory services to healthcare organizations of all types and sizes –
Read More
including community, academic and national health systems. Having authored or co-authored six books and often quoted in major healthcare publications, Ken is a recognized authority and committed educator in the healthcare industry and has given more than 400 presentations at major healthcare conferences.
Scott MacLean
SVP and CIO, MedStar Health and Past Chair of HIMSS
As Senior Vice President and Chief Information Officer at MedStar Health in Baltimore, Scott MacLean is responsible for the leadership and vision
Read More
of Information Services (IS) in support of clinical, research and academic, and administrative functions across the system. Prior to going to MedStar in 2017, Scott had a long career of healthcare technology innovation and implementation at leading healthcare facilities, including Partners Health and Dana-Farber Cancer Center in Boston. Seen as an authority regarding the use of technology to support healthcare initiatives, Scott is the past Chair of HIMSS, and is a regular writer and speaker at their conferences and at the Harvard School of Public Health.
Milton Grannatt, PhD
Former VP Global Business, Novartis
Milton Grannatt is the former vice president of global business development and licensing at Novartis Pharmaceuticals, retiring after
Read More
nearly 20 years and more than 50 transactions. Prior to Novartis, Milt was vice president of finance and strategy at Sterling Winthrop. He started his career at Chase Bank. Currently, he is a member of the Board of Directors of SymBio Pharmaceuticals, a publicly traded specialty pharmaceutical company based in Tokyo.
Donald Hofmann
Founder, Crystal Ridge Partners
Donald Hofmann has been an accomplished private equity investor for more than 25 years and has served on more than 30 corporate boards.
Read More
He is a founder and managing partner of Crystal Ridge Partners, a middle-market private equity firm, and was a senior partner at JP Morgan Partners and its predecessors, Chase Capital and Chemical Venture Partners. Don is the Chairman of the Board of Trustees of Princeton Healthcare System. He holds a BBA from Hofstra University and an MBA from Harvard Business School.
Stephanie McCutcheon
Former President Chief Executive Officer, Hospital Sisters Health System
Stephanie McCutcheon holds more than 30 years of healthcare management expertise. Serving in leadership positions both in regional
Read More
and multi-state organizations, she is highly skilled in strategies to achieve organizational transformation and better governance. During her notable career, she previously served as President and Chief Executive Officer of Hospital Sisters Health System (HSHS), Chief Operating Officer of Bon Secours Health System, President of SSM – St. Louis Health Care, and Executive Vice-President of Sisters of Mercy Health Corporation/Mercy Health Services. Currently, Stephanie is a member of the SSM Health Board of Directors.
Ed Meyercord
CEO, Critical Alert Systems
Ed Meyercord brings a proven track record of leadership and business building in the telecommunications and healthcare industries to
Read More
VOX Telehealth. Ed is currently the CEO of Critical Alert Systems, a company he co-founded in 2010. Following several successful years as an investment banker on Wall Street, he joined Talk America, Inc., a publicly traded phone and data service provider. Ed became CEO of Talk America and during his 10-year tenure, the company set industry records for customer service. Following Talk America, Ed served for two years as CEO of Cavalier Telephone and TV. In addition, Ed currently serves as Chairman of the Board of Extreme Networks (NASDAQ: EXTR).
Robert J. Caruso
Founder, *Impact Republic
Robert Caruso is the founder and chairman of *Impact Republic, an investment and brand management firm focused on building innovative
Read More
brands of influence that create social impact. Prior to founding *Impact Republic, Bob was a managing partner and president of Select Equity Group, Inc, a registered investment advisor managing in excess of $10 billion in client funds. Previously, Bob was a managing partner and chief operating officer of Highbridge Capital Management. He serves on the Board of Trustees of the Princeton Healthcare System and the McCarter Theater Center.
Orthopedic Advisory Board
Jay Mabrey, MD, MBA
Joint Replacement Surgeon, Premier Orthopaedics Dallas
Dr. Jay Mabrey, specializes in hip and knee disorders and is a leading expert in computer-navigated total knee replacement and holds patents
Read More
on total knee designs. Dr. Mabrey, who is board certified and fellowship trained, is Chief of the Department of Orthopedic Surgery at Baylor University Medical Center and Professor of Orthopaedic Surgery at the Texas A&M School of Medicine.
Michael Boothby, MD
Orthopedic Surgeon, Founder of the Orthopedic & Sports Medicine Institute (OSMI) Fort Worth
Dr. Michael Boothby is a sports medicine orthopedic surgeon who specializes in complex, minimally invasive arthroscopy of the knee
Read More
and shoulder and total knee replacement. Dr. Boothby has consistently been named a top doctor in the area. Previously, Dr. Boothby served as a Major and Orthopedic Surgeon in the US Army Reserve.
Michael Kelly, MD
Orthopedic Surgeon, Chief of Orthopedics at Hackensack Meridian Health
Dr. Kelly has been in practice for more than 20 years and is board certified by the American Board of Orthopaedic Surgery.
Read More
Dr. Kelly is also past president of The Knee Society and Director of the Insall Scott Kelly Institute in New York.
Wayne Fraleigh, DPT, MBA
Vice President of Operations for Ambulatory Services at Memorial Hermann Health Systems
Mr. Fraleigh is responsible for the operations, growth, and strategy of Ambulatory Services and serves on the Orthopedic Service Line
Read More
leadership team. In addition, he oversees the nationally- recognized Memorial Hermann IRONMAN Sports Medicine Institute.
Dave Barile, MD
PalliativeCare Advisor
A recent nominee to the End of Life Advisory Board of Governor Chris Christie of New Jersey, Dr. Dave Barile is a specialist in geriatric medicine
Read More
and an authority and advocate for quality senior healthcare. He is medical director of acute care for the elderly and of palliative medicine services at the Princeton Medical Center and Founder and CEO of New Jersey Goals of Care, a nonprofit organization focused on improving the way in which end-of-life care is approached and planned, to ensure a patient's treatment decisions stem from their individual goals of care. Dr. Barile is board-certified in internal medicine, geriatric medicine and hospice/palliative medicine.
Matthew A. Dobzyniak, MD
OrthoCare Advisor
Dr. Matthew Dobzyniak is a member of the Joint Replacement Team at Tuckahoe Orthopaedics. He completed his internship and residency at
Read More
William Beaumont Hospital in Michigan and was then awarded a fellowship in Adult Reconstructive Surgery at Charlotte Orthopaedic Specialists. Dr. Dobzyniak and his medical staff perform more than 600 joint replacement surgeries annually with the Bon Secours Health System of Virginia. Dr. Dobzyniak strives to use current procedures; being skilled and experienced in minimally invasive procedures such as anterior hip replacement, hip arthroscopy, computer-guided surgery and partial knee replacement.